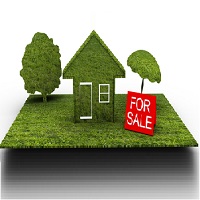 If you are living in a metropolitan city like Pune, there would be hardly any opportunity to spend some time with nature, surrounded by greenery. If you can afford, you should try and invest in a weekend accommodation away from the city. Farmhouse plots for sale in Velhe near Pune give you this great opportunity. The best advantage is that a half acre farm plot (around 22,000 square feet) in a location like Velhe would cost you as much or even much less than a 2 bedroom apartment within the city. However, living within the city through the week is a compulsion due to your profession or business and the children's education, etc., But you can always spend your weekends in peace by driving out about 50-60Kms from your Pune residence.
Velhe is An Ideal Location
Velhe is a Taluka town and a beautiful location, since if you stand and look at the mountain, you will get a glimpse of the historic fort or Torna or Torngad. In fact, the fort could be a nice place for you to visit when you start living in Velhe, after investing in the farm plot, but you can take your guests also. It's all green all over, and once you buy the plot you can construct a small living accommodation and on the rest of the land, you can do some farming or create a kitchen garden. This would help in not only contributing to the nation's agriculture output, which in itself is a noble act but also provide you some revenue stream. It should sound exciting to anyone.
Infrastructure is Developing Fast


Velhe falls close to the state highway connecting the town of Mahad, and many developers and realty firms have already started work on many projects in Velhe taluka which comprises many villages. With such rapid progress in many areas, infrastructure is also catching up very fast, and you can look forward to comfortable living in this place. If you are keen on buying property in Velhe, you should consider various aspects. You must first make a trip to the place and make a personal assessment. Then there are many real estate consultancy firms based out of Pune who would be able to make offers to you of properties already available. If none of it is to your liking, you could leave the details of your requirements behind, and the agency will get in touch with you when the suitable farmhouse plots for sale in Velhe are available.
This entry was posted on September, 07, 2021 at 16 : 39 pm and is filed under Farmhouse Plots. You can follow any responses to this entry through the RSS 2.0 feed. You can leave a response from your own site.